The Professional Roofer's Choice In Roof Underlayment Systems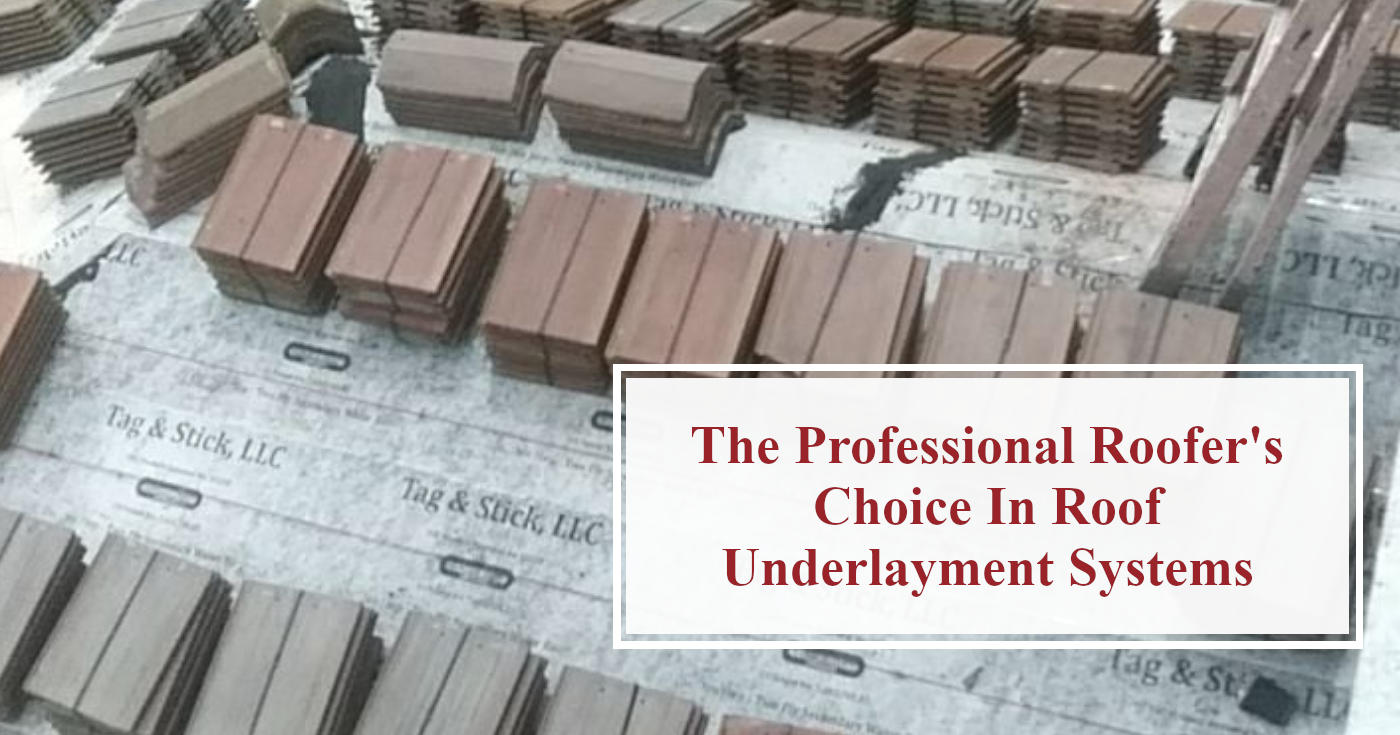 Reading Time:
3
minutes
Living in Florida is amazing, but the weather can take its toll on your home. From intense heat during summer to intensive and sudden downpours and even a designated hurricane season, Florida weather has it all. Without a decent and proper quality roof underlayment system – your roof will never be able to stand the test of time against mother nature.
Making use of revolutionary technology, the Tag & Stick self-adhered roof underlayment will soon be the only choice for roofing professionals. It's the perfect tool to ensure that your roof does not violate state wind uplift safety codes related to intensive winds experienced in certain seasons, acts as a barrier against moisture in your roof, and is the overall perfect solution to ensure that your household roof is protected.
An added bonus for roofers who make use of Tag & Stick is that the product comes with a 25-year limited warranty, giving you the peace of mind to know that you're only utilizing the best on your home.
Tag & Stick Explained
Simply put, it is a self-adhering roofing underlayment that also consists of a pre-attached top sheet. You simply need to peel back the film protecting the adhesive and stick it down. It's that simple. It makes your work as a professional roofer that much easier and cuts down on unnecessary time wastage.
Why Use Tag & Stick Roof Underlayment?
Nobody wants a roofing job done that's eventually going to end up in roof repair or replacement because of a spot that was missed, which is now causing damage to the roof as moisture is being let in.
The first material placed on your roof to prevent water or moisture penetrating your roof is the most important. Aside from the fact that making use of a self-adhering underlayment system is more cost-effective than traditional roofing underlayment systems. There are multiple reasons why Tag & Stick is a superior underlayment material for your roof.
Saves Time
Regular roof underlayment can be a pain to install and will end up taking a long time to do correctly. With Tag & Stick, you'll save both on time and effort spent to easily and properly install the underlayment layer.
It's also handy as it can be used with a multitude of different types of roofing tiles or shingles. On the slight chance, you ever need to redo your house roof for roof repair or replacement, removing the Tag & Stick roof underlayment will be easier than traditional nailed-down underlayment.
Safety First
When it comes to the safety of contractors involved in building your home – you shouldn't take any risks. Our roof underlayment comes in larger rolls, making it easier for roofing contractors to manage and walk across once placed. This makes your roof a slightly safer space for contractors, allowing them to ensure that their job is done perfectly without putting their safety at risk.
Protective Barrier
You know that underlayment is an important aspect of roofing installation. An added bonus of using a self-adhering layer is that you don't need to make use of nails to get it to stay down. This minimizes the risk of moisture entering the roof as over time, nail holes can become an entry point for moisture.
Making The Professional Choice
When it comes to finding the right roofing underlayment system for your roofing needs, the only choice is the professional's choice – Tag & Stick. Our underlayment system makes use of a self-sealing two-ply layer that is 115 mils thick and consists of a reinforced fiberglass matt soaked with modified asphalt, which is an amazing protective barrier for your roof. For more information on the Tag & Stick self-adhering technology, give us a call now on 954-255-3107!
---